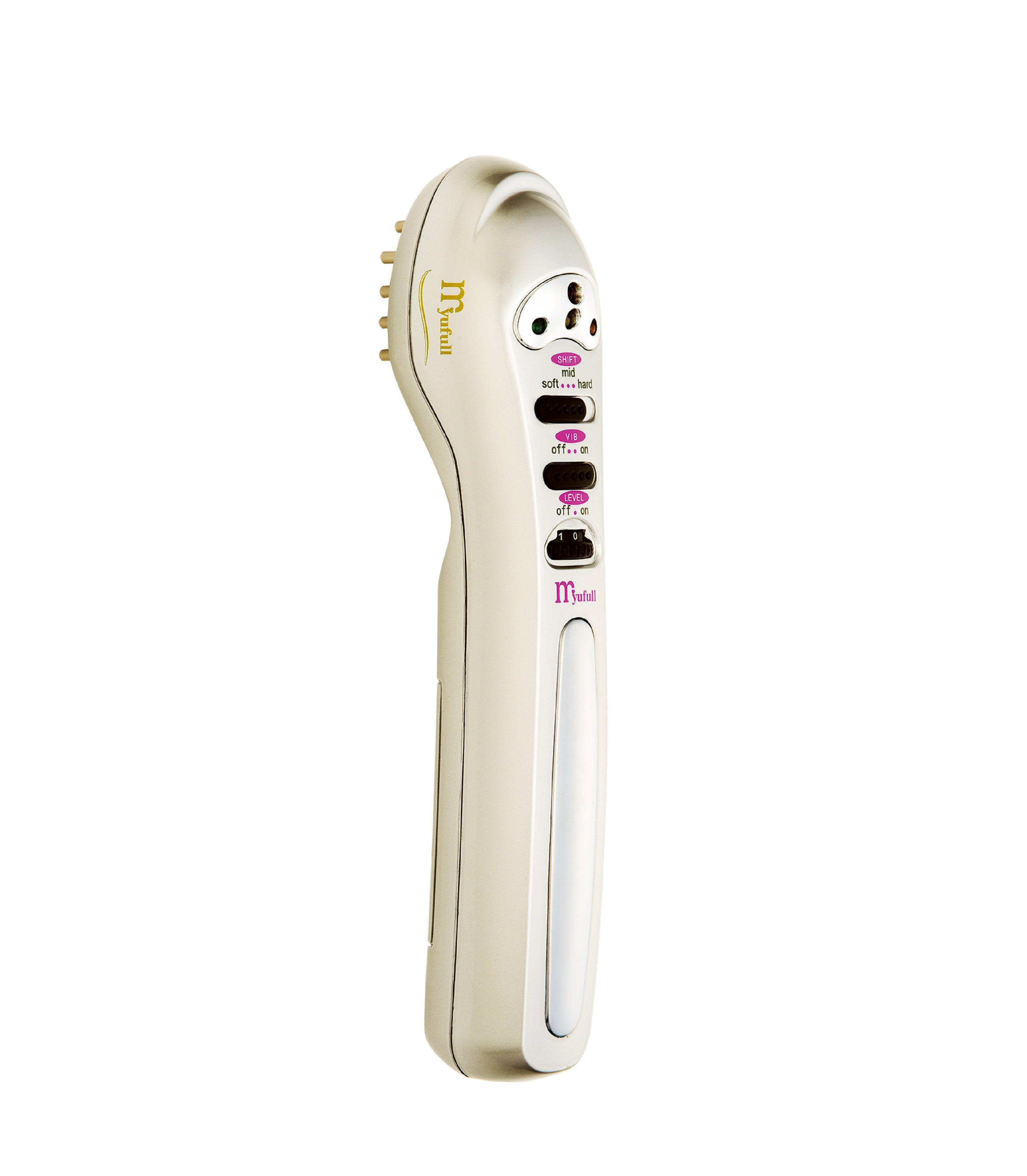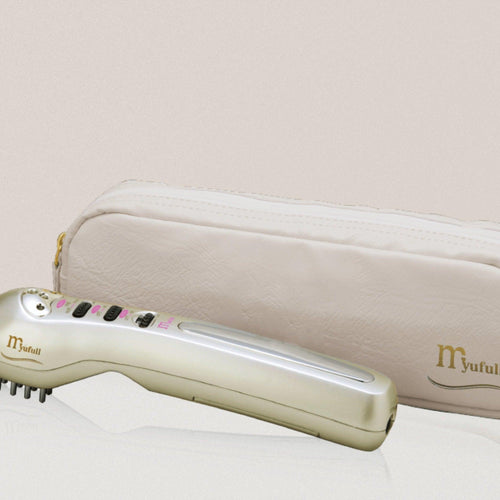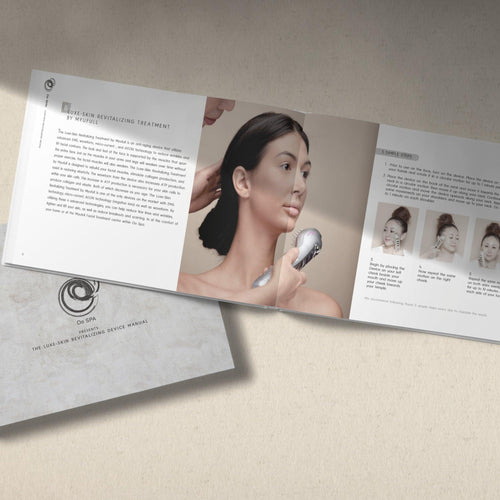 Luxe-Skin Anti-Aging Device
Experience the ultimate anti-aging treatment with Myufull's Luxe-Skin Anti-Aging Device Treatment. This advanced device incorporates EMS, Micro-current, Waveform, and AEON technology to lift facial contours, reduce wrinkles, increase collagen, and restore elasticity to your skin. The facial muscles play a crucial role in the appearance and feel of your face, and the Luxe-Skin Anti-Aging device is specifically designed to stimulate collagen production and rebuild these muscles, resulting in a younger, firmer look. Additionally, the device's waveform technology boosts ATP production, which is essential for skin cells to generate collagen and elastin - both of which decrease with age.
Unlike other devices on the market, Myufull's Luxe-Skin Anti-Aging Device treatment uses EMS and micro-current technology in addition to waveform and AEON technology. The combination of these advanced technologies enables the device to not only reduce fine lines and wrinkles but also tighten and lift your skin while reducing breakouts and scarring. The Luxe-Skin Anti-Aging device is perfect for use at home or at the Myufull Facial Treatment center located within Oo Spa. Invest in your skin's health and beauty today with Myufull's Luxe-Skin Anti-Aging Device Treatment.
But that's not all - the Luxe-Skin Anti-Aging device also has attachments that can be used to reduce inflammation and swelling in joints, reduce pain associated with muscular injury and ligaments, and address excess fat and sagging skin on various areas of the body. You can use this device in the comfort of your own home or visit the Myufull Facial Treatment center at Oo Spa to experience its rejuvenating benefits.
Would you like a complimentary consultation? Click here to schedule one with our Myufull Skincare Specialist.
This device worked like magic
With only one treatment, it tightened my skin, moisturized and made it feel so smooth. I can only imagine how well it would improve my skin over an extended period of time using this device!
Should have bought this sooner!
I tried this device when I was at OO Spa for a facial in January. At first I thought it was just another facial device that stimulated the muscles like the ones you get ads for on Facebook and Google (I fell for those ads a couple times and now have a few devices at home that don't work). I hesitated at first and decided to book a few more facials to see what the results would be over time. After my third facial I was completely sold on it. My aesthetician used it on my neck and put the attachments on my lower back. I could not believe how nibble and loose my neck and back felt after. That nagging pain that I had was gone. I purchased the device and started using it as often as I could on my face, neck and lower back. I am still blown away after using it on my face and seeing the pad go dark from the dead skin and oil it pulls out. Everyone now thinks I got fillers and a neck tuck done with a Doctor. I love how easy it is to use. I just put the pad on it, turn it on and start using it. Then I stick on the attachments to wherever I want to use it and I am done! I use it on my scalp and I straighten my hair with it too. So many features and benefits. This device works.
5 stars
Really enjoying my at home facials with this device. My boyfriend bought it for me after I got my facial at Oo Spa. I use it everyday for 20 minutes. It's easy to use!
A lifesaver! Fixed what I thought was untreatable pain!
I cannot rave enough about this device. I'm sure I've told each and everyone of my friends and peers and it's not enough so now I've come here. The way this small device has transformed years of neck shoulder and back pain into virtually nothing after only 2 days of use makes it all worth it and me wish I found this sooner. I've seen countless practitioners and used other massage tools, nothing has been able to help me the way this has. Ontop of that it's original purpose as facial device, does exactly that too so well. I feel my facial muscles lifted, my cheek acne reduced and scarring is fading. I use it nightly now on my face, neck and any aches I have on my body or even just to stimulate my fingertips and toes to promote better blood flow and organ activation. This also feels so nice to brush on my scalp. I can feel the tension headaches start to release. As a health and wellness fanatic this was really the best gift to my body, skin and mind.
Hidden gem...
First off I want to start by saying how surprised I am that I am writing a review. It has never been something I have had the desire to do but I felt with this large purchase it was warranted. I purchased this product after receiving treatments with it at OO Spa several times. I purchased a package and they used this device on my face, neck, hands, and sometimes on my scalp. This device is a must have for anyone looking to maintain the appearance of their face. I use it at home now between 15 and 20 minutes and everyday I feel like my skin is reversing its age. My sagging chin and neck area are firm now and lifted. My double chin is almost gone. I haven't had to get botox now in over 8 months even though I would normally have gone 1 or 2 x by now! I have also been using the attachments on my ankles and knees (I stand 8 hours a day) and the swelling completely goes away. I was always very skeptical about products like this but this really changed my point of view. I bought a second one now as a gift for my best friend. A true believer now!