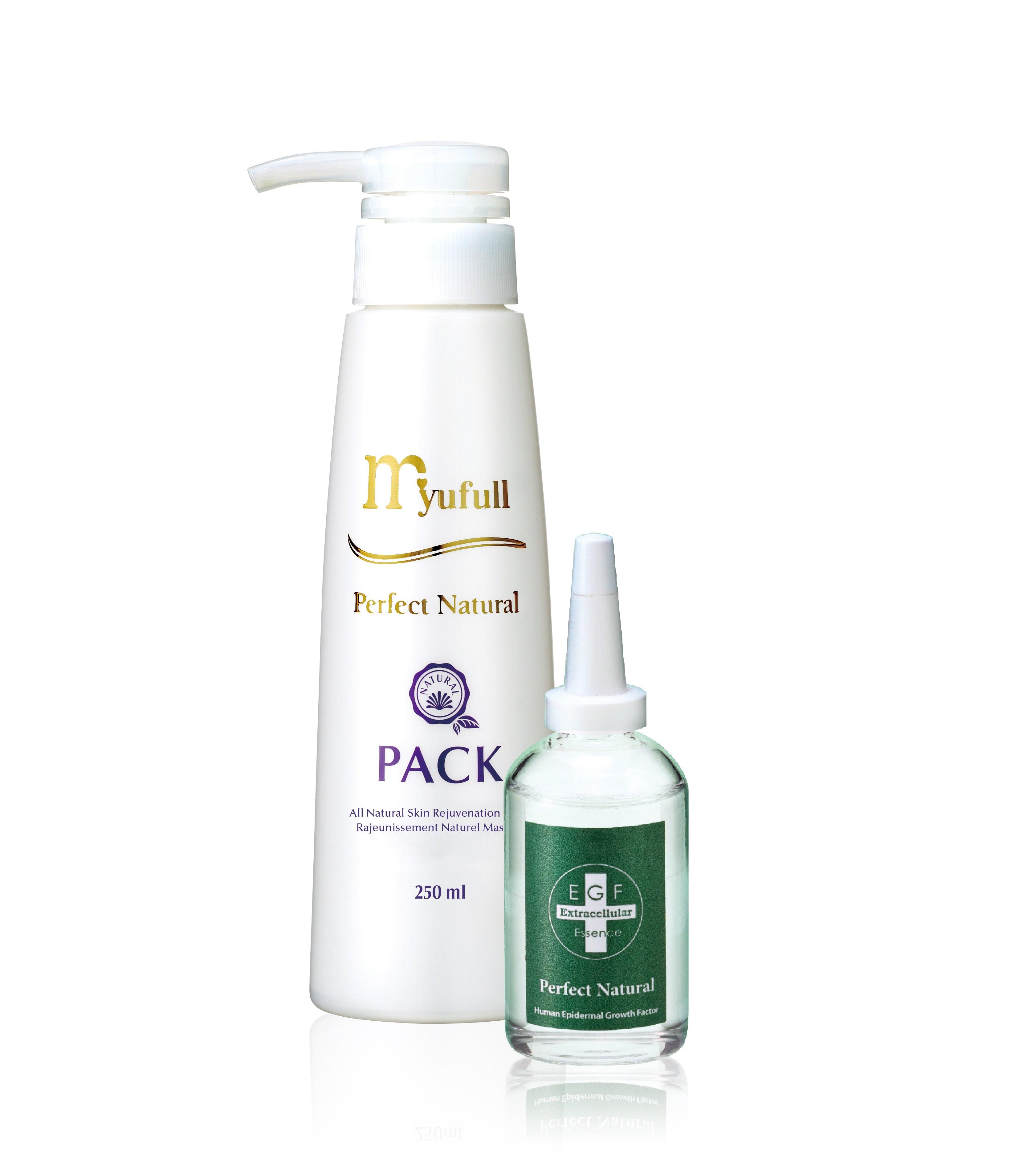 Advanced Night Cell Rejuvenation Bundle
Advance Night Cell Rejuvenation
Introducing Myufull's Advanced Night Cell Rejuvenation Bundle - the most effective nighttime serum system for achieving healthy, radiant skin. This powerful bundle is the perfect addition to your bedtime routine, providing your skin with the nourishment it needs to look and feel its best.
The Epidermal Growth Factor Serum (EGF) by Myufull is the cornerstone of our advanced system. Formulated with growth factors and a high concentration of botanical ingredients, this serum targets a range of skin concerns, including aging spots, dullness, fine lines, scars, blemishes, hyperpigmentation, brown spots, and acne-damaged skin.
To complement the EGF serum, we've included our Myufull Natural Pack, a nourishing overnight mask that is specially formulated to tighten, reduce the appearance of fine lines and wrinkles, and moisturize the skin without clogging pores.
For optimal results, we recommend starting your skincare routine with Myufull Natural Cleansing to prepare your skin for the night ahead. Follow with Myufull Natural Lotion to lock in moisture before applying the Advanced Night Cell Rejuvenation Bundle.
Invest in the health and beauty of your skin with Myufull's Advanced Night Cellular Rejuvenation Bundle - the perfect way to achieve healthy, radiant skin while you sleep.
​We know you'll love our Myufull Skincare products as much as we do. In fact, if for any reason you're not completely satisfied, just return your items within 60 days of purchase and we'll issue a full refund.* 
Would you like a complimentary consultation? Click here to schedule one with our Myufull Skincare Specialist.
Collagen Collagen Collagen!
Love this night time set. It is full of collagen and I use it after using the luxe-skin device. Starting to see my scars fading and my jaw and chin are lifted and tighter.
Great products
I purchased this bundle with the anti-aging bundle in November of last year. It has done wonders for my skin. It feels like I am providing myself a facial at home everyday when I use them. My complexion and skin tone has dramatically improved.
The secret to youthful skin!
I am always asked how my skin looks so great and what I use. This bundle here has been my secret for the past few years. One of the most effective products - literally can see results the next day!