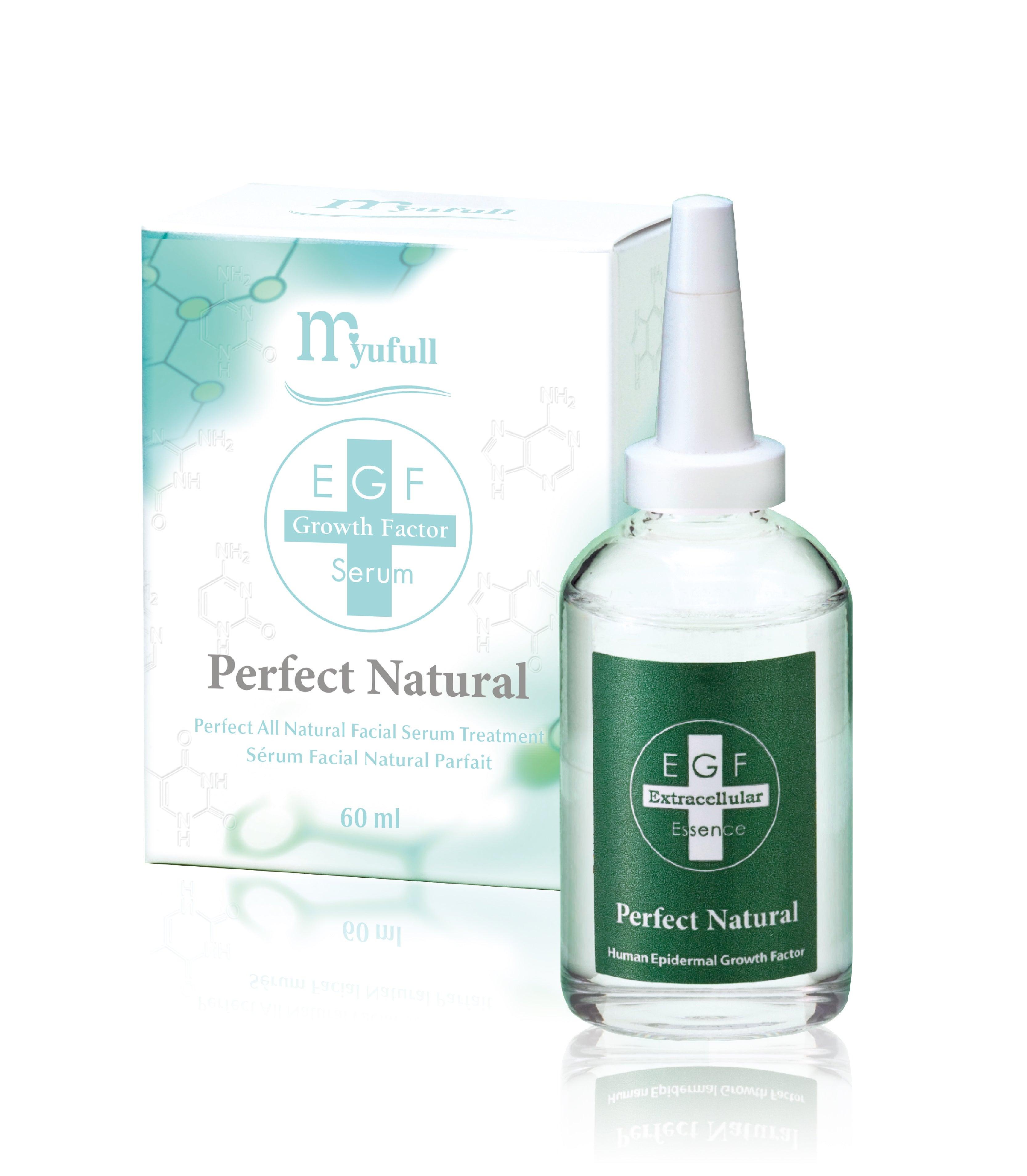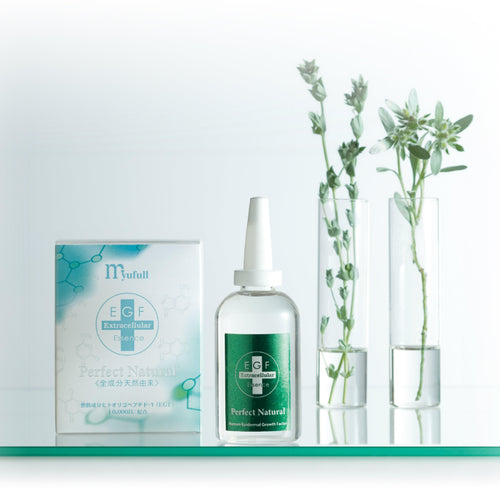 MYUFULL Epidermal Growth Factor Serum (EGF)
Meet Myufull's EGF Serum: Your Skin's New Best Friend
Ever heard of EGF? If not, let's dive in.
The EGF Magic: EGF, or Epidermal Growth Factor, is nature's secret weapon for skin. It's a protein. One that our bodies whip up naturally. Its mission? To drive cell growth and patch up tissue. Think of it as your skin's personal repairman, always on call.
Power-Packed Concentration: Our serum doesn't skimp on quality. It's loaded with medical-grade EGF. What does that mean for you? It's simple. Quicker healing for any skin damage. Be it from sun, aging, or those annoying acne scars.
Nature Meets Science: But we didn't stop at EGF. We infused our serum with botanical ingredients. Each one handpicked. Why? They're known for their healing prowess. So, whether it's a pesky blemish, an age spot, or a patch of acne-damaged skin, our serum's botanical blend steps in.
Eyes, Don't Feel Left Out: The skin around our eyes is delicate. It needs some extra love. And our serum delivers. Apply it to chase away dark circles, pump up elasticity, and lift those saggy areas. Your eyes will look and feel years younger.
Safety First: We get it. Skincare is personal. And you want to be sure. That's why our serum is safe for every inch of your skin. Apply with confidence. Anywhere you need a touch of rejuvenation.
Myufull
Epidermal Growth Factor Serum (EGF)
Myufull's Epidermal Growth Factor Serum (EGF) is a revolutionary skincare product that boasts many benefits for the skin. EGF is a type of protein that occurs naturally in our bodies and plays a critical role in cell growth and tissue repair. The high concentration of medical grade EGF in this serum helps to accelerate the healing process of damaged skin, promoting faster skin cell turnover and rejuvenation. The botanical ingredients that are combined with EGF in this serum are carefully chosen for their healing properties, making it safe to apply to any area of your body that needs rejuvenation, from blemishes to aging spots and acne-damaged skin. Additionally, EGF Serum can be applied to the delicate skin around the eyes to improve elasticity, reduce dark circles and help sagging areas to regain their youthful appearance.
Myufull
Wild Damascus Rose
Trace the path of Our Precious Rose: From The Wild to Elixir
Myufull
Instructions:
After using Myufull Natural Cleansing, apply several drops of Myufull Epidermal Growth Factor Serum (EGF) to your fingers and massage into face. 
For healing and recovery, re-apply to any areas with blemishes or scars multiple times per day. Follow with Myufull Natural Lotion to elevate your skin's balance, hydration, and radiance. For best results, complete your nighttime routine with Myufull Natural PACK to rejuvenate, tighten, and wake up to that radiant glow in the morning.
How do we slowdown the process of skin aging and improve its natural rejuvenation abilities ?
Polyphenols are potent compounds found in plants, replete with multiple phenol structures. Their primary role in nature is to shield plants from harmful UV radiation. They manifest in various forms such as:

• Lignans: Found in the woody sections of plants.
• Tannins: Bitter compounds detected in black tea and wine.
• Flavonoids: Chemicals responsible for vibrant pigments in plants.
• Phenolic Acids: Notably, caffeic acid present in coffee beans.

Functionally, polyphenols serve as formidable antioxidants, warding off free radicals that, unchecked, can inflict cellular harm. They're also robust anti-saccharification agents. Saccharification, or glycation, is a bodily reaction where sugars latch onto proteins and fats, leading to the formation of advanced glycation end products (AGEs). These compounds can fast-track aging.

By leveraging their antioxidant prowess, polyphenols stave off the onset of AGEs, promoting skin health and vitality.
Dry Skin
Almost all skin concerns, including premature aging, find their root in dryness! Myufull Natural Lotion does more than simply hydrate your skin; it also works tirelessly to safeguard your skin's natural moisture barrier, maintaining its health and vibrancy.
EGF
I love this serum! It has helped my acne so much. I use it with the entire system and my breakouts have stopped. I couldn't believe my eyes when I saw how fast a pimple would heal and be gone by putting this serum on it. It's like magic. I used to get a pimple and it would stick around and get red and inflamed for a few days then take another few days to slowly disappear. With EGF I see it gone within 2 days! Love this!!!
Myufull Serum
This is the best serum ever!! I target the areas with active ance or ance scar and apply some serum on them. To my surprise, the little ance, disappears within 2 days.(never that fast in my life before). Also, after applying to the scar, they got much less noticeable in a very quick rate. Love this serum!!!
Best serum ever!!!
Super lightweight and oil-free. Improved my skin dramatically.
I cannot believe how fast my breakouts heal after starting to use this serum. Thank you!!
AN ABSOLUTE ESSENTIAL!
This serum is my holy grail in my skincare routine. I use it all over my face but use extra under my eyes for an extra refreshed look (I'm a new mom and sleep is limited!) In addition, I have suffered from acne in the past I truly believe this product has helped minimize the appearance of my scarring. You need this product!