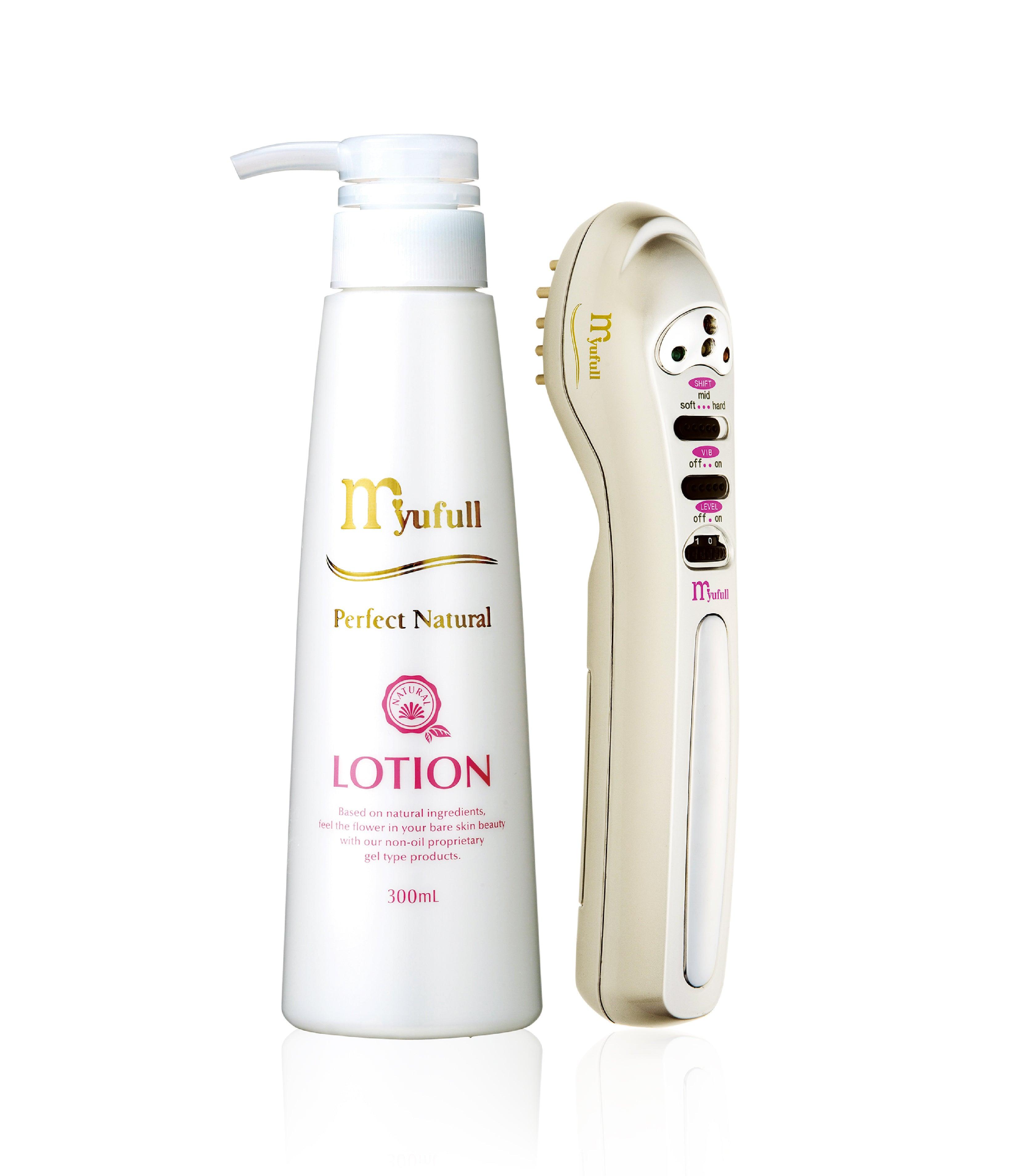 Luxe-Skin Anti-Aging Device Bundle
$1,952.00 USD
$1,747.00 USD
Luxe-Skin Anti-Aging Device Bundle
Presenting the ultimate solution for youthful and healthy skin - the Luxe-Skin anti-aging device, equipped with everything you need to achieve a flawless complexion for years to come. Our advanced anti-aging device combines cutting-edge technologies, including EMS, Micro-current, AEON, and Waveform technology, to lift, tighten, deeply cleanse, and enhance the penetration of skincare products and ingredients. The Luxe-Skin device also accelerates the production of Collagen and Elastin, effectively reversing fine lines and wrinkles, treating hyperpigmentation and scarring.
For optimal results, pair the Luxe-Skin anti-aging device with our Myufull Natural Lotion. Not only does this lotion provide moisture to your skin, but it also gently cleanses and exfoliates, creating the perfect canvas for the Luxe-Skin device to work its magic. Our natural ingredients ensure that your skin stays nourished, soft, and supple, while also protecting it from environmental stressors.
Invest in your skin's future with Myufull's Luxe-Skin device and Natural Lotion. Experience the transformative power of advanced technology and natural ingredients, and discover the secret to youthful and healthy skin.
For more information on the devices features, benefits and instructions please click here.
Would you like a complimentary consultation? Click here to schedule one with our Myufull Skincare Specialist.
Not like the rest
Recently purchased this device from Oo Spa in Vancouver. At first I thought it was like the other devices on the market but after using it at the store I realized it was nothing like the other devices I had tried. It works. I saw results instantly. Not just for my face but for my neck and back areas. I love the attachments. highly recommended!
Facials at home
I have been using this device now since November 2022. It feels like I am giving myself a facial at home. My skin feels soft, tight and my skin is no longer excessively oily. I just began learning how to use the attachments for my knees and they have helped my knee pain as well.