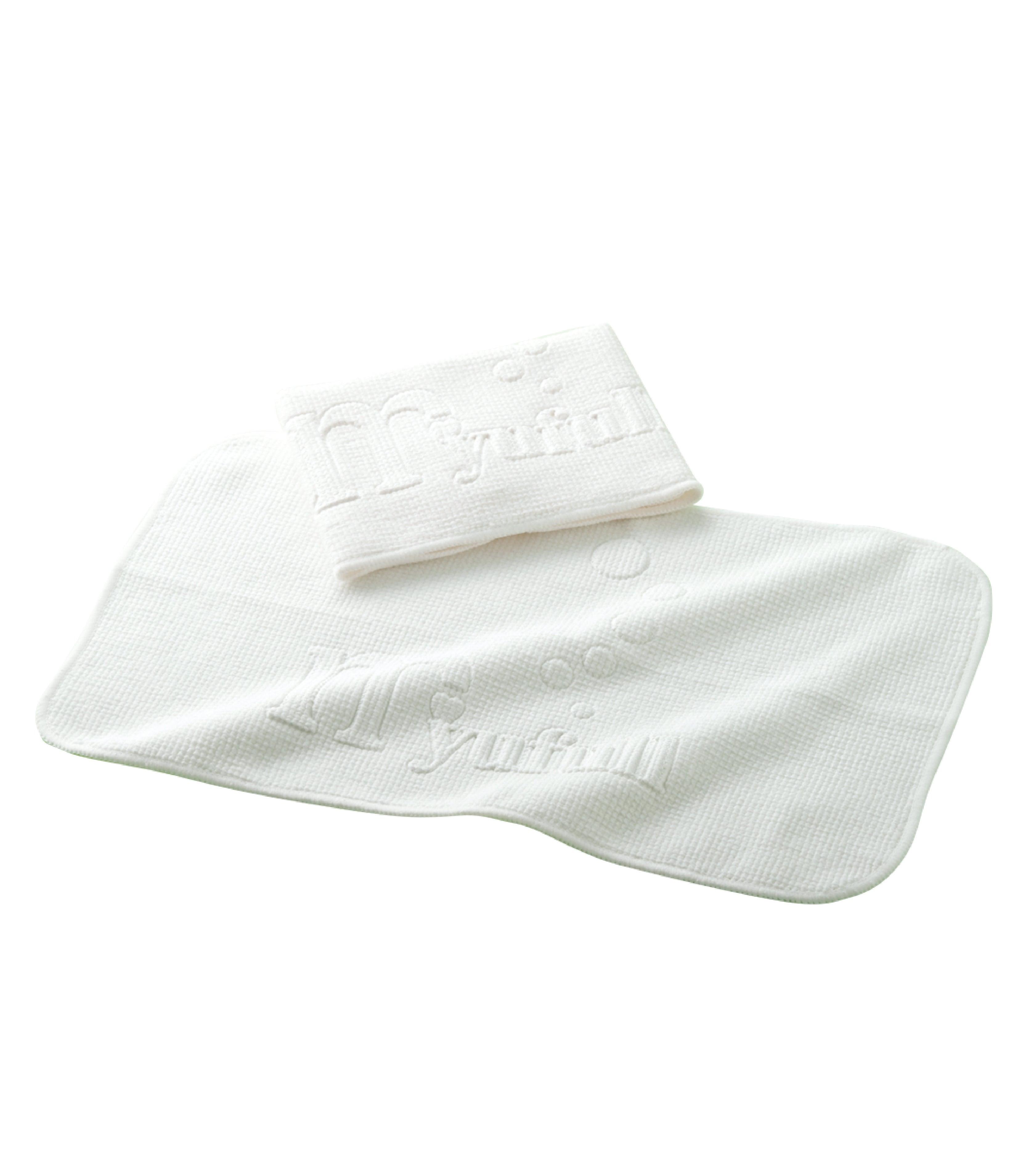 Myufull Facial Cleansing Towel
The Myufull Facial Cleansing Towel is the perfect addition to your daily skincare routine. Designed to prevent bacteria buildup and breakouts, the soft and gentle natural fibers of this towel will leave your skin feeling clean and refreshed. The unique feature of the printed logo on the towel disappearing over time, ensures that you always know when it's time to switch to a new towel. Its soft and absorbent texture makes it the ideal towel for removing makeup, exfoliating, and cleansing your skin. Make the Myufull Facial Cleansing Towel a staple in your skincare routine for a cleaner and healthier complexion.
Instructions for Use:
Step 1: Immerse your Myufull Facial Cleansing Towel in warm water until thoroughly soaked. Wring out the excess water gently, leaving the towel damp but not dripping.
Step 2: Gently sweep the towel across your face, removing the Myufull Natural Cleanser and/or makeup with soft, smooth strokes.
Step 3: After use, rinse the towel well under warm water until the water runs clear. Hang the towel in a well-ventilated area to dry naturally.
Note* The Myufull logo on your towel will start to fade after 90 uses. Once the logo has faded, it's time to retire this towel from your skincare routine. Don't throw it away – it can find a second life as a cleaning cloth for counters and windows!
Remember to treat your skin with care, using gentle pressure and avoiding harsh scrubbing to maintain skin health.
​We know you'll love our Myufull Skincare products as much as we do. In fact, if for any reason you're not completely satisfied, just return your items within 60 days of purchase and we'll issue a full refund.* 
Love this cleaning cloth!
I use this night and day, and it has made a difference in my skin! Great addition to my skincare routine.