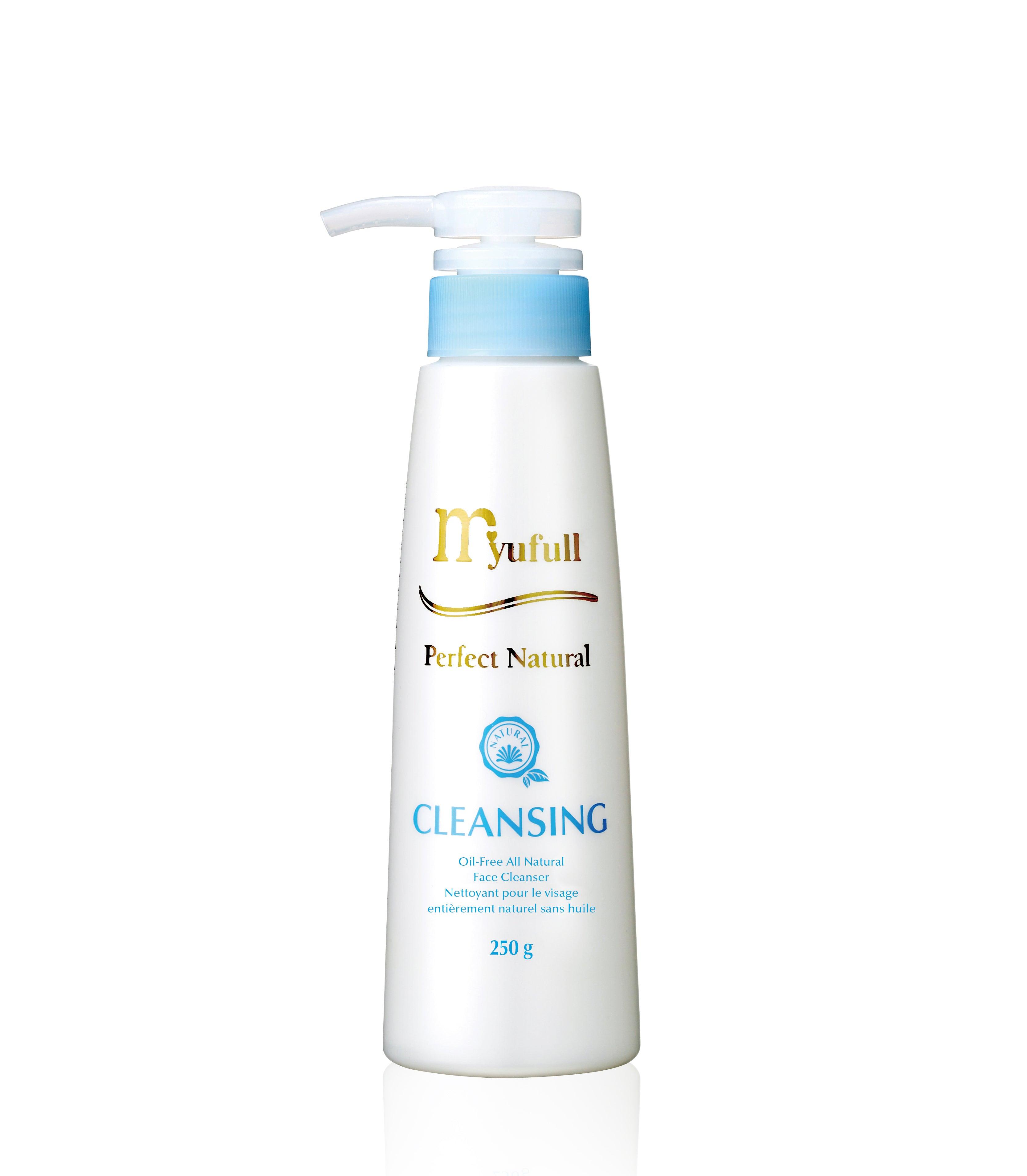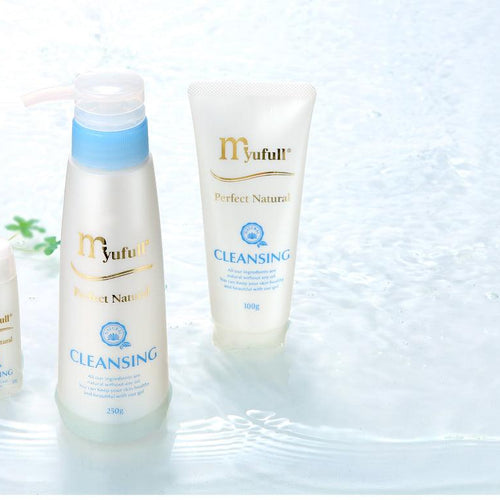 MYUFULL Natural Facial Cleanser
Versatile and Unique: An all-natural cleanser and toner with over 40 antioxidants, suited for all skin types from oily, dry, to combination.
Gentle Yet Effective: Deeply cleanses all skin types without stripping natural oils, tackling conditions like severe acne to normal dry and oily skin.
Hydrating and Balancing: Nourishes the skin, maintaining a healthy, glowing complexion. Oil-free, alcohol-free, and pH balanced.
Safe and Ethical: Never tested on animals, safe for sensitive skin and even infants.
Balanced: 100% Natural, Oil-free, alcohol-free, and pH balanced to match your skin's natural level.
Anti-Aging: Brightens skin and reduces signs of aging, resulting in a youthful-looking complexion.
Myufull Natural Cleanser
Achieve a healthy and radiant complexion with Myufull Natural Cleanser our gentle yet effective cleanser that's enriched with naturally sourced ingredients. Our formula includes Damascus Rose Water, Sea Water, Hydrolyzed Collagen, Turmeric, and other powerful antioxidants and vitamins, including Vitamin C. Our cleanser is designed to cleanse your skin without stripping it of its natural oils or damaging the Sebum layer.

Our Oil-free, alcohol-Free, chemical-Free all-natural Cleanser can be used in multiple ways to suit your skin type and goals. For a deep clean, apply it to dry skin, or for a gentler clean, apply it to slightly damp skin. Our cleanser can also be used as a toner and makeup remover, making it a versatile addition to your skincare routine.

Myufull Natural Cleanser is specially formulated to help brighten your skin and reduce the signs of aging, leaving you with a healthier and more youthful-looking complexion. Our gentle yet effective formula is suitable for all skin types, making it the perfect addition to any skincare routine.
Blackhead removal
I've only tried this product once during the facial treatment at the Spa but I could notice afterwards that it helped to remove blackheads!!
Amazing Cleanser!
I love this cleanser! My skin have never felt so clean and radiant after switching, worth the money!
Best cleanser ever!
This is my all time favourite cleanser. I have never used a cleanser as good as this. My skin felt clean and tight and hydrated. It has a gel like texture, applies on very easily, doesn't foam and can be left on your skin for a minute or two for a deeper cleanse. Every time I get a small pimple I put a bit of this on it and let it sit. The next day the pimple shrinks. I'm so glad I found this!
Myufull Cleanser
This cleanser have a thick gel consistency which is new for me as a cleanser. I do love it, sometimes I just use it alone as a massaging gel plus cleanser on my face. Or if I want if a bit less thick consistency, I would add abit of lotion and mix it together to clean my face. My face do feel very smooth and clean afterwards.
Acne support
Too many products out there that do not work as promised. This is not one of them. My acne is gone. It's been 5 months I have been using this cleanser and it's done wonders for my skin. I just recently learned I can use it in my scalp as well!